PRODUCT
HyCore specializes in Logistics Robots.
All technologies such as hardware design, control electronic circuit, and control software that go into the robot process are 100% domestic products developed and manufactured by ourselves.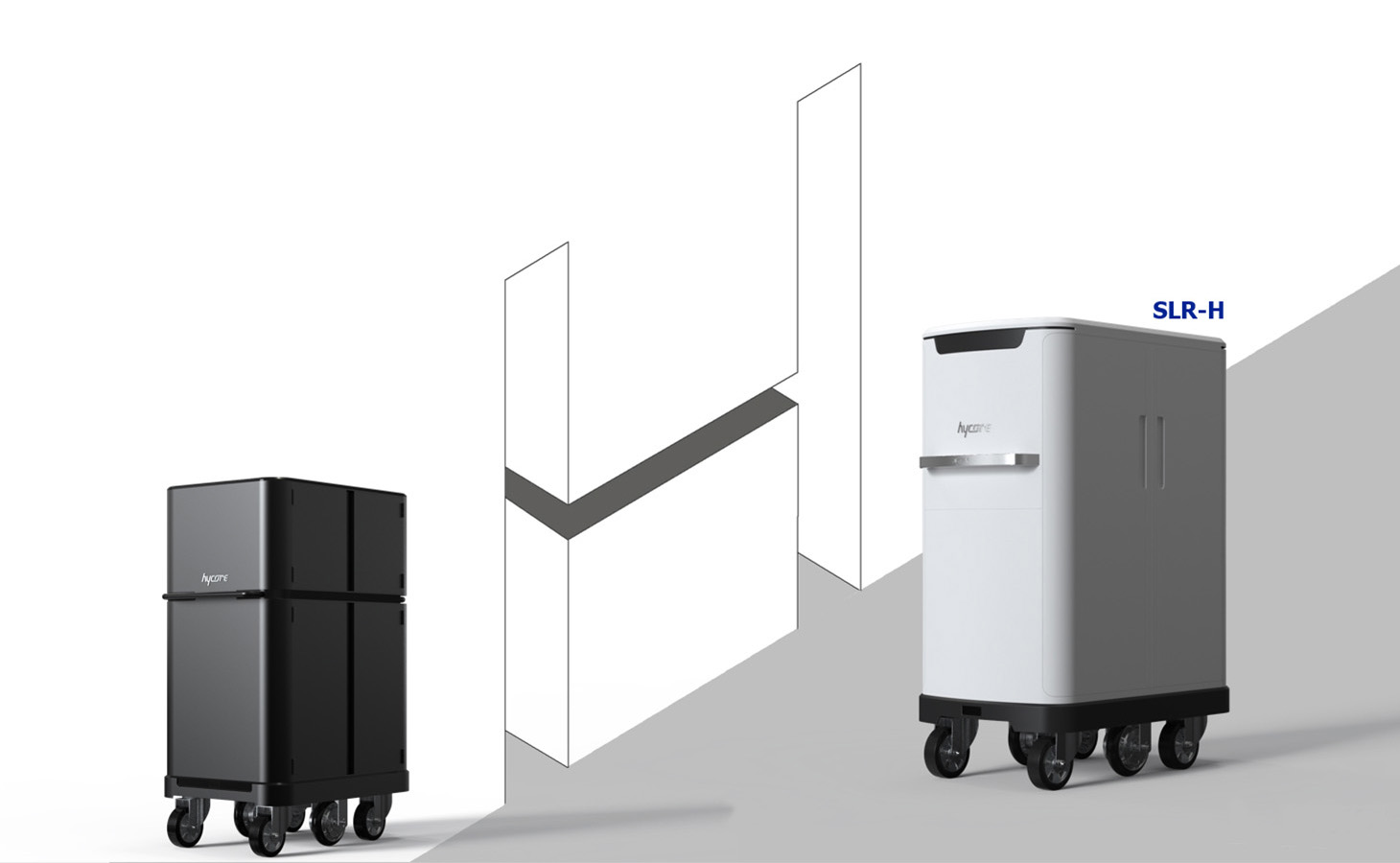 SLR-H(Smart Logistics Robot – HyCore) Product Information
SLR-H: KEY SPECS AND HIGHLIGHTS
Product Dimensions
Maximum Payload : 100kg
Robot own weight : 49kg
Exterior : 565mm(W) x 930mm(L) x 1275mm(H)
Interior : 525mm(W) x 880mm(L) x 1025mm(H)
Exterior Material : Aluminum + Plastic
Retractable upper ceiling structure
Removable and 3-level adjustable shelf
Shelf Payload: 40kg
Safety Functions
Collision prediction and Control (Ultrasonic detection, Stop)
Prevention of slope slip accidents(Electronic Break)
User hand break(Easy mechanical operation)
Dual mounting of user safety handles on the front and rear of the robot
Round edge/bumper
Placement of footrests for threshold
Easy operation considering the joint limit angle of the human body
Automatic and manual locking device
Battery and
Special Functions
Battery Capacity : 160Wh
Battery Type : Li-ion
Battery charging time : 3h
Motor Capacity and Type : 250Wh x 2 BLDC
crowd follow-up operation (option)
Design For Human : UI & UX
All images shown throughout this document are pre-production models. Production models may vary.